If you've read the previous post, you have an idea about my relationship with educational objectives. For 13 years, I taught children with special needs. In Virginia, I wrote IEPs (yearly Individualized Education Program) and conducted the meetings with parents and support staff.  In NJ, we had consultants who created the IEPs for us, but it was up to the classroom teacher to follow through and identify the goals addressed in lesson plans and whether or not they were met.   I think in terms of goals and objectives. I can't help it.   In our class, I determine what skills we need to address, THEN I develop an activity to support those goals.
Last week on "small group" days, we went on hikes. The Thursday class (containing our Pre-K's) have nature journals and backpacks they take on hikes.  The Friday class went to a different area, and found HUGE sheets of bark!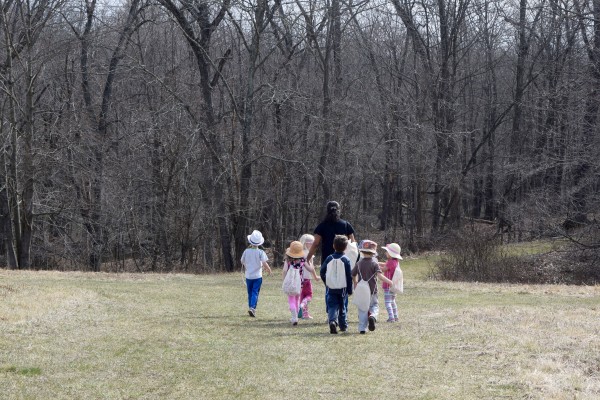 We went into the wooded area behind the school and explored the creek and shoreline of the river. When I thought about blogging  the experience, I immediately thought: "We discussed predator vs. prey, decomposition of trees, etc, etc."  Then I stopped myself.  NO! This was about FUN!  This was an opportunity for children to be children. In a time when there is pressure to push academics down to preschool, it's important to stand up for children's rights. The right to explore. The right to be out in nature. Throw rocks in a stream. See how big of a splash you can make. See if a stick floats. I can't begin to tell you how much the children learned that day, including pride in themselves and what they'd accomplished.  (Well, I could, but I won't.)    I'm not going to examine joy. Fun.  A child's right to have a childhood of exploration like their parents and grandparents had before them.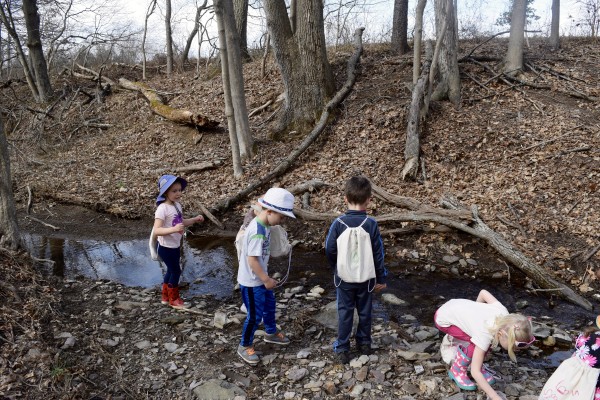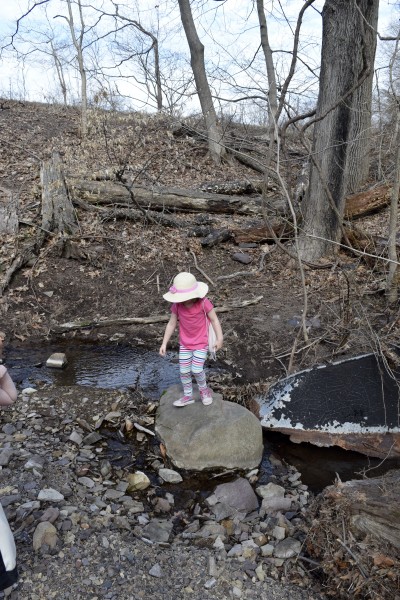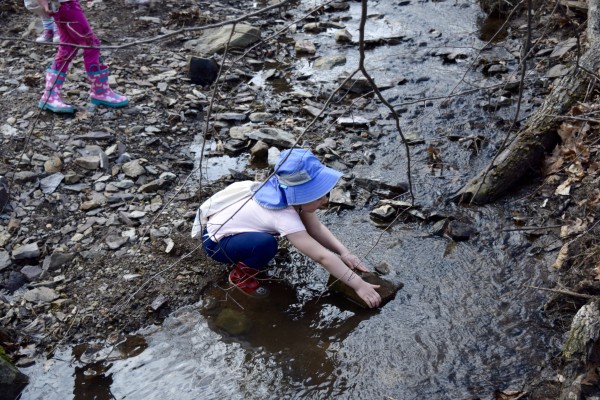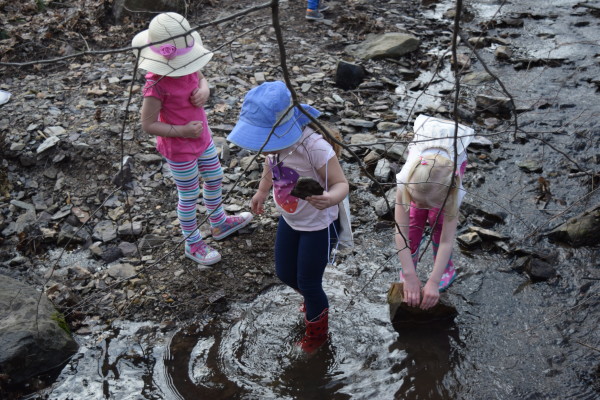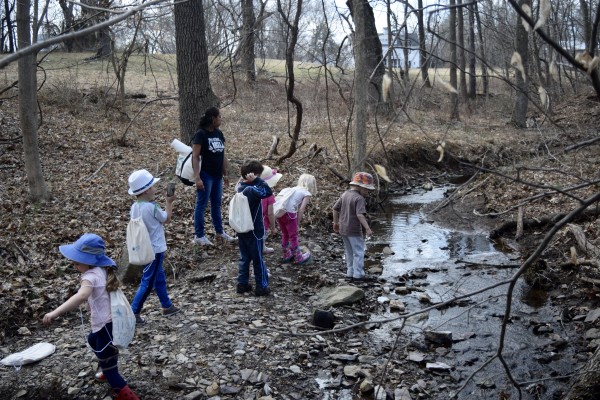 "I need help, I can't do this."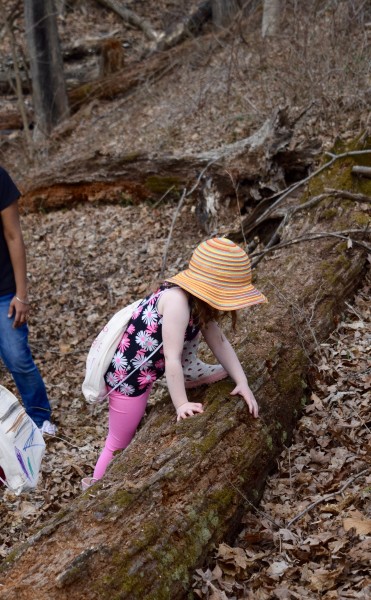 "I'll help. Put your hands here and your feet there."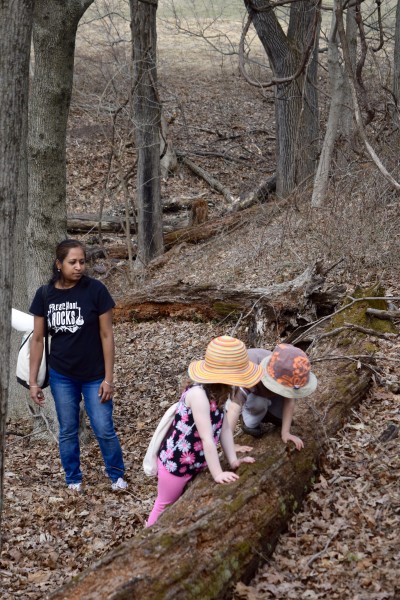 "PLEASE can we write in our journals now?"  (Yes, they actually pleaded!)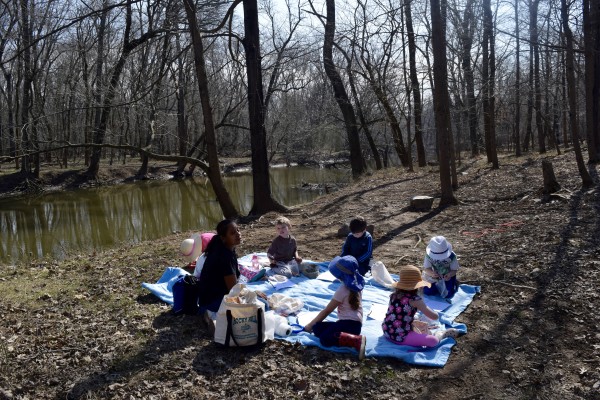 Draw a picture of something special you saw or did.
"I climbed over a log!"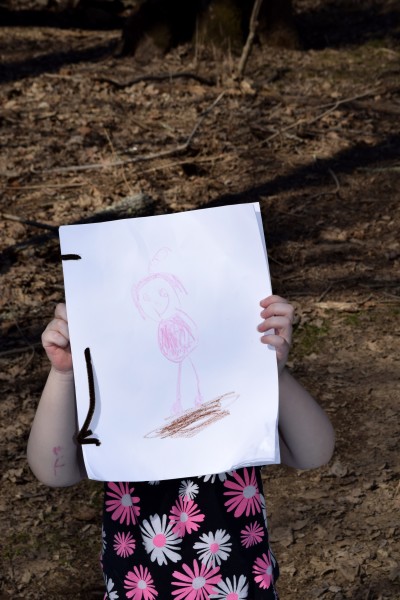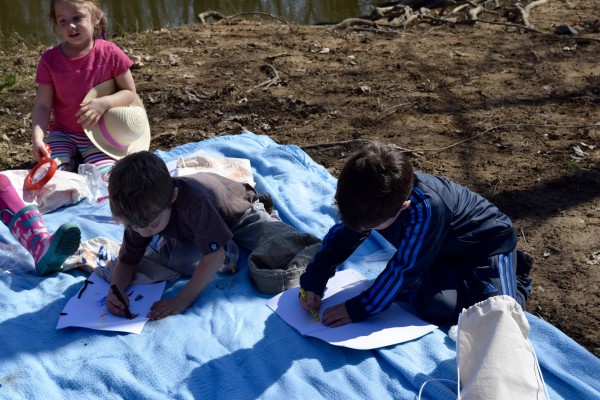 "It's a half a snake!" "Where's the head?" "Did a predator get it?" "What predator?"  Some children took out their magnifying  glasses to examine more closely.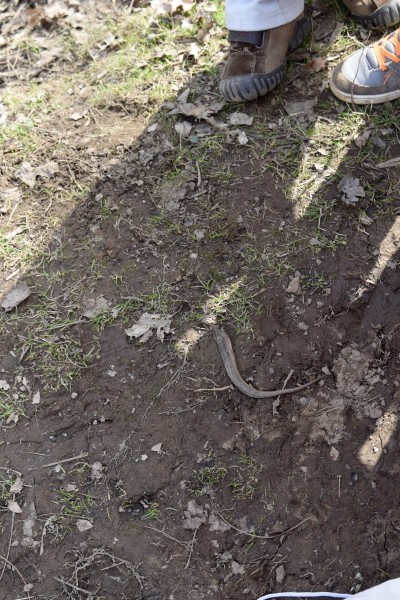 Team work: making mud!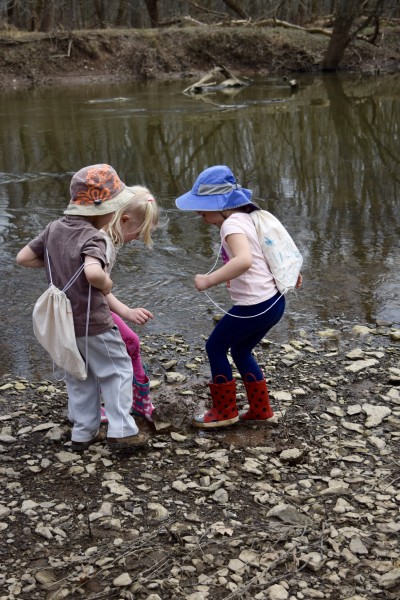 "That was a big one!"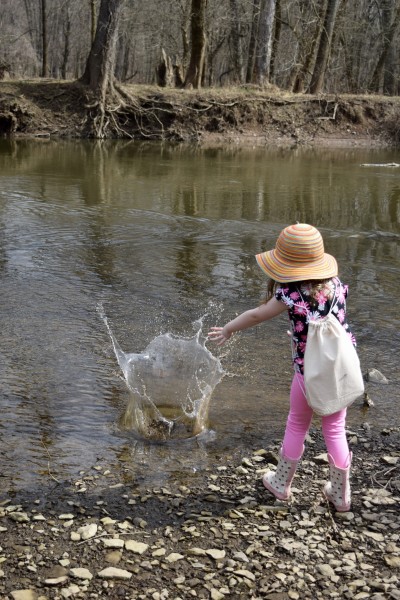 "That's looks like a fossil!"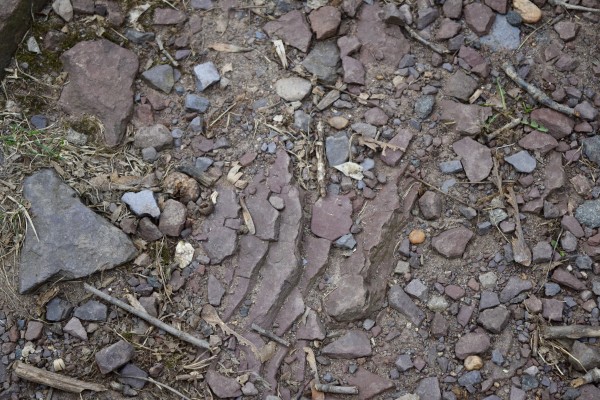 Here's the windup!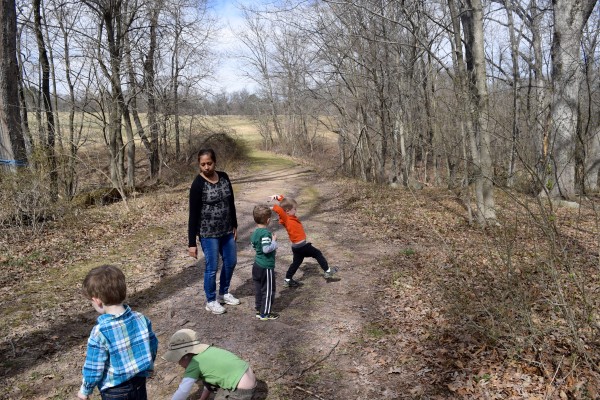 "Is this turning into soil?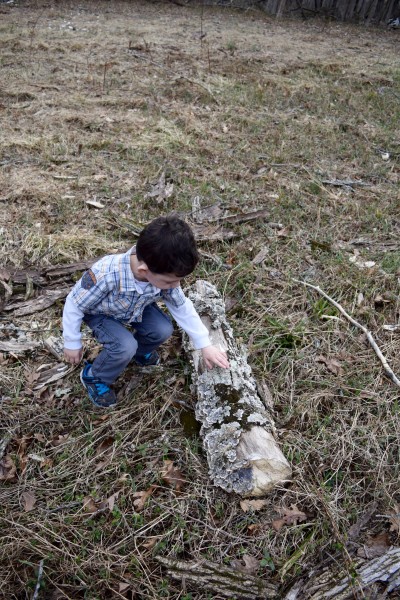 HUGE sheets of bark!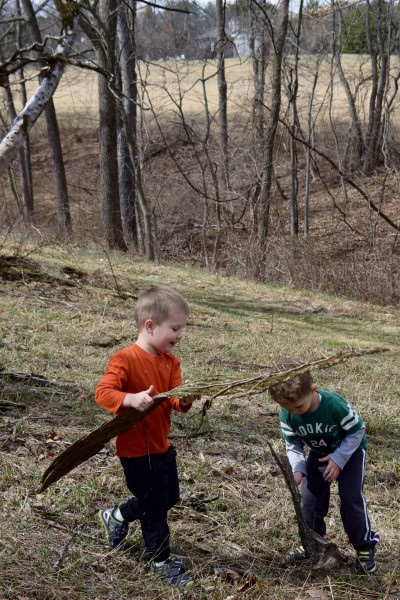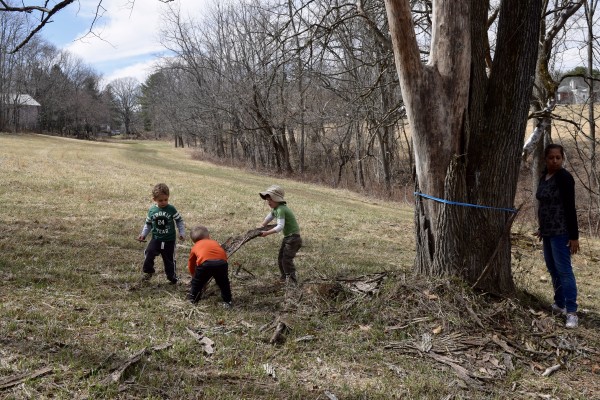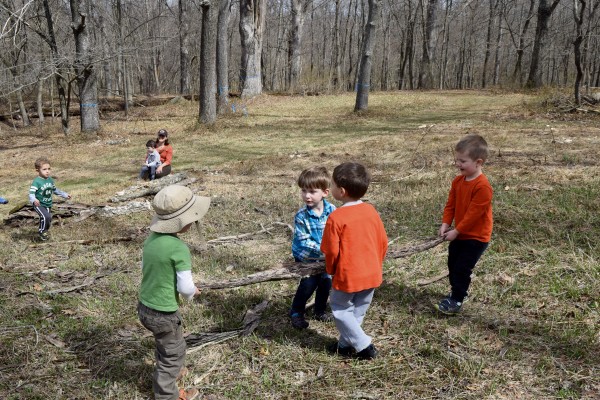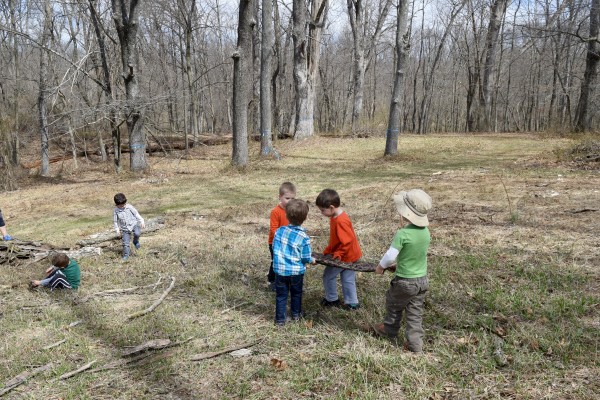 The tree without its bark!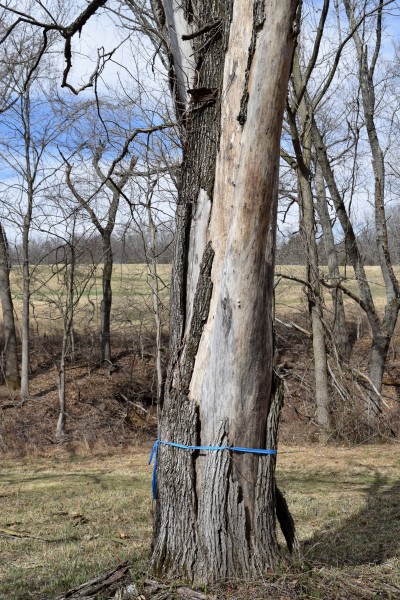 More teamwork!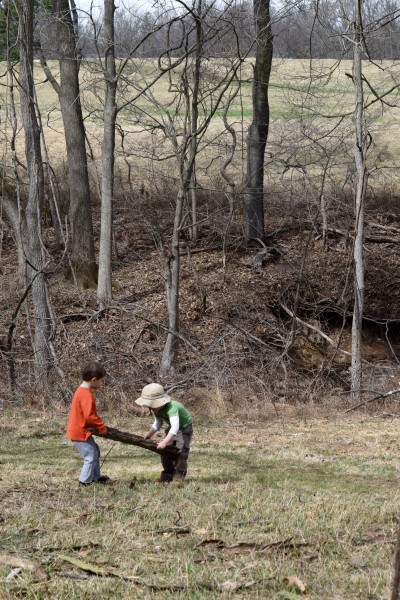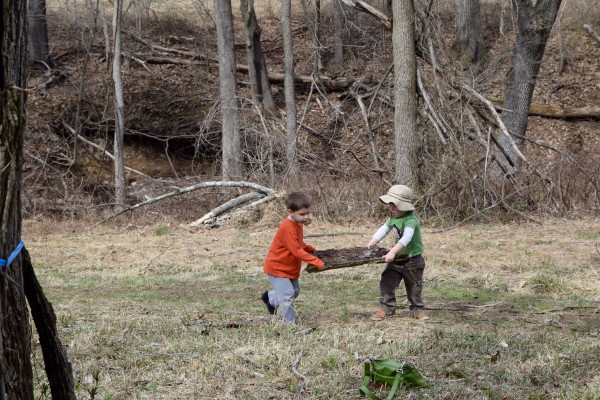 RHCNS: defending  children's right to learn through play and exploration.
Comments Off

on Because It's FUN!!!