Mrs. Gerianne Linden is the Director and Head Teacher. After receiving her BA in Early Childhood Education from Rowan University, she spent the next 13 years teaching Kindergarten through fifth grade working with children with language delays and learning disabilities. She is certified in Early Childhood Education, Elementary Education and as a Teacher of the Handicapped. Many summers were spent teaching her first love, preschool.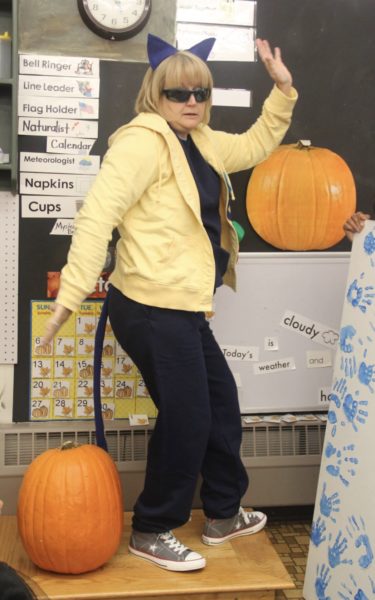 Mrs. Linden has been both a full time working mom and a stay at home mom, and understands the challenges and positives of each! She first came to RHCNS as a "helping mom" in 1995. When her youngest son graduated to kindergarten in 2000, she began teaching a three-year-old afternoon class. A former volunteer at the Stony Brook Millstone Watershed Association, she brings her love of nature into the classroom.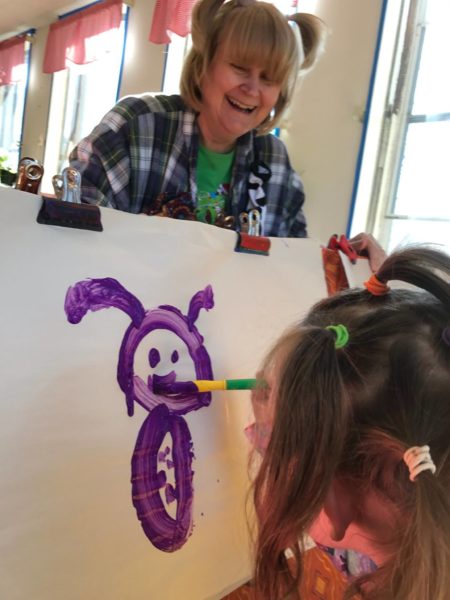 Mrs. Vinu Gopalakrishnan or "Mrs. G" to the kids (Assistant Teacher) has her Masters in Commerce. She moved to the USA 15 years ago from India. She lived in Minnesota for 4 years and also spent a year in Australia. When she returned to the US she lived in Connecticut where she was introduced to a Cooperative school for her son. He loved it and so did she and she started substitute teaching at his school from 2001-2003. Mrs. G is the mom to 2 kids. Her daughter attended preschool at Rocky Hill Cooperative Nursery School from 2007-2009 and Mrs. G worked as a substitute. She is now an Assistant Teacher with the school.
Mrs. G dressed up in our marine biologist guest's equipment!