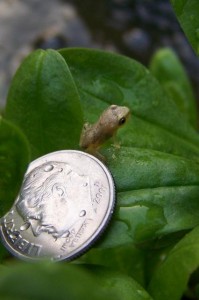 Our curriculum is aligned with the New Jersey Preschool Teaching and Learning Standards. We are play-based, which means the children develop their skills through dramatic play, hands-on activities, movement, music and exploration.  Rocky Hill Co-op is a warm, loving place to learn and grow!
Our "themes" reflect upon our emphasis on Family, Community and Exploration. We walk to the library, Post Office, Fire Station and Rescue Squad. We visit our "Grandfriends" at Stonebridge at Montgomery. We pick apples, pumpkins, and visit a farm. Letters, sounds, and math skills are presented in natural, fun ways and are touched, manipulated, created and written.
Children are encourage to "think out of the box," and trust their own creativity through story telling, art and music.  We go outside everyday and enjoy our beautiful playground.
The RHCNS curriculum can be summed up in three major categories: Family, Community, and Exploration.
Family:
A child's family is their foundation throughout their lifetime. The family (be it a single parent or a large, extended family) is the child's first and life-long teacher. By participating in traditions, routines and communication, a child learns s/he has a support system for life. In a parent cooperative, parents support each other.  We share ideas, experiences and are a great resource for each other.
We become a "school family." Just as the teachers and parents work together, children learn to cooperate and negotiate, developing those essential social/emotional skills!
Many of our ideas, or topics we investigate in school are related back to the family. Parents (and grandparents) are encouraged to share their talents, customs and traditions. Adults model cooperative behaviors by helping in the classroom and sharing responsibilities.
We start our very first day with collages of our families and provide opportunities for family get togethers throughout the year.  Siblings attend "Campfire Night" and our Music Together family nights.
Community:  
In Rocky Hill, we are lucky to be able to have many community visitors as well as take many field trips.  We can walk to the library, post office, fire department, and rescue squad.  We can drive to pick apples, pumpkins, tour a grocery store, an art museum, or visit a nature center.  We visit our "Grandfriends" at Stonebridge Assisted Living Center. (Our families are welcome, too!)
While children may have been to these places before, going with a big group is a different learning experience. The preschoolers develop their "student" skills. Staying with the group and following directions are basic skills they will need in kindergarten and beyond. The best part is, they have no idea they're learning! They're just having fun!
Exploration:
At RHCNS, we provide a strong foundation for learning through play. Children learn by moving, touching and doing.  Science isn't limited to a center, it's all around the room. Herbs to water (and smell) critters to care for (we currently have a rabbit, two guinea pigs, hermit crabs and fish.)  Water exploration, light exploration, it's all a part of the fun and learning.
Letters and numerals are tools we use to express, share and discover ideas and information.  Most adults can identify a hammer, a nail and a piece of wood.  But can they build an armoire? Not without a lot of experience and background knowledge!
Similarly, children may be able to identify letters in isolation, but what language skills have they learned? What information can they share?  Can they express ideas?  Create stories? A child will always have a larger receptive vocabulary (words they understand) than expressive vocabulary (words they use.)  Think of a 6 month old, who responds to "Where's Mama?" by looking at mom, but not saying anything. That's receptive language!  By providing children with hands-on sensory experiences, we are building a strong receptive language base.  Then, when children are ready to write (or dictate) they have something to write about!
Letters, letter sounds and math skills are presented in natural, fun ways. They are touched, manipulated, created and written.  Our students are given opportunities to create stories and act them out, or create their own version of a story we've read.
Our fun, often messy activities are aligned with the NJ Preschool Teaching and Learning Standards (2009 and 2013).  Rarely will you see identical projects. Emphasis is placed on what a child can learn from the art process, not making sure the final project is perfectly done.
Our goal is to play outside everyday, even in the snow!  A preschool child's brain is developing, and different parts of the brain are enriched by different body movements!  We want to help the whole child grow, not just a small part!